Adams County is preparing for the 21st century with the recent construction of a new medical care campus is evolving along Route 32 with the recent completion of a new hospital, a new state of the art cancer treatment center, and a new dialysis center.

Adams County Regional Medical Center provides quality healthcare close to home.
Operating as a 25 bed critical access hospital in southern Ohio, we provide private in-patient rooms along with a five-room Inpatient Hospice Suite, Sleep Studies Center, Outpatient IV Therapy Suite and Outpatient Observation. Relocating to a new facility in August, 2007 has provided us the opportunity to continue widening the range of services offered to our families and friends. Our facility includes an Emergency Department with 14 private rooms equipped with TV's and telephones; a Surgical Suite, including two large operating suites, an endoscopy suite and a large same-day surgery suite. Services provided by specialty physicians in our Out Patient Department continue to grow, as we identify the need for services in our community. ACRMC is affiliated with Mercy Health and is certified as an American Heart Association Training Center (see training schedule). ACRMC has maintained accreditation by The Joint Commission since 1986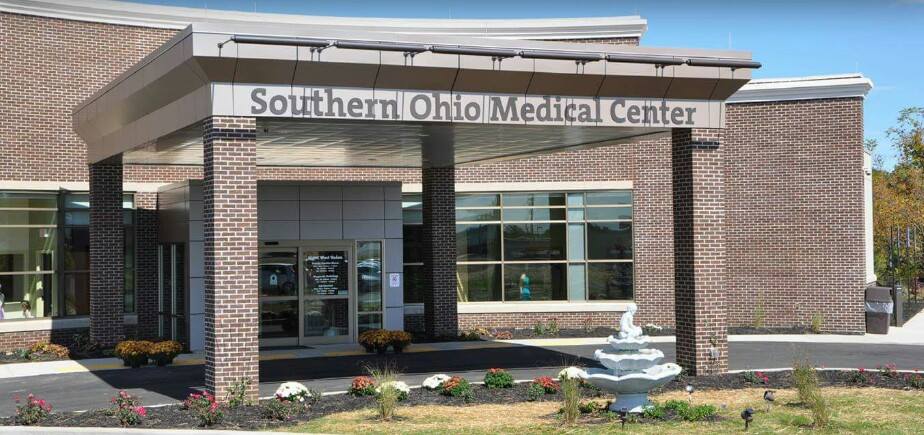 The SOMC West Union Family Practice is a fully staffed satellite office situated on 2.5 acres in Adams County Commerce Park that focuses on primary care. It is the mission of SOMC to truly make a difference in the lives of patients, employees, and the surrounding community.
The operation of SOMC follows guidelines of The Joint Commission, the nation's predominant standards-setting body in health care, and SOMC has received top honors from that organization for meeting standards. SOMC currently employs 2,200 full time employees and part time employees, has a medical staff of more than 140 physicians and specialists, and is supported by approximately 800 regular volunteers.
Hometown Feeling – Our friendly, family-oriented staff understands there is no substitute for a caring approach in providing accessible healthcare, and through collaboration, communication and integration, we work as trusted partners with the community to ensure an appropriate environment for healing.
Customer satisfaction- We place the needs of the patient first, exceeding customer expectations by empowering staff to deal with situations so the patient is the most important person every time, every encounter.
Collaboration – We partner with numerous community organizations, healthcare providers and leaders to enhance quality of life.
Dedicated Attitude-We are committed, responsible individuals, showing initiative, follow through, pride, volunteering, involvement in all aspects of work and its appreciation, multitasking and a sense of belonging while seeking personal and hospital-wide best.
Strive to be the Best – We maintain professionalism through continuing education, staying competent, maintaining values and ethics and accepting no less while working as a team to seek constant achievements allowing us to show our pride and know the rewards of total success.
Compassionate – We desire to attend to, provide for, protect and meet our customer's needs with genuine, non-judgmental concern.
Loyalty – We make a commitment to work together for the people outside and within our organization by being faithful, lawful, sincere, moral, trustworthy, fair and honest in a confidential manner.
Affordability – We provide the highest quality care at reasonable prices with payment terms to fit the patient's ability to pay in a timely manner.